Rickstaverse
Instagram Gets a Schwifty New Universe
We turned Rick and Morty fans into rabid evangelists with the first ever video game built entirely on Instagram.
Services
Creative Direction, Writing, Illustration, Animation, User Experience, Community Engagement, Content Strategy, Platform Hack
All the eyeballs, Morty!
In just one season, Rick and Morty had built a sizable cult following. But for Season 2, Adult Swim needed Virtue's help to turn Rick and Morty into a mainstream hit. They asked for a stunt, but we gave them a universe.
Choose your own adventure.
The Rickstaverse is a huge choose-your-own-adventure game built on Instagram. Spread across more than 140 accounts and 2,0000+ custom illustrations, players can warp through the universe of Rick and Morty using photo tags as portals to different planets and dimensions, which hide various comics, minigames, and exclusive clips of yet-to-be-aired episodes.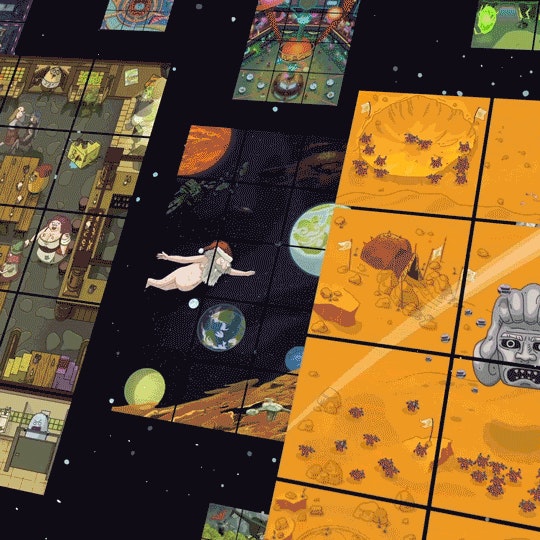 An ever-growing universe.
The success drove Adult Swim to productize the platform through regularly released Expansion Packs. With each Expansion, we'll update the Rickstaverse either during key moments of the series, like Season 2's finale or Season 3's premiere, or whenever we feel like designing a themed adventure based on popular characters or events from previous episodes.
The Results
Social Impressions

31 Million

Social Mentions

10k+

"Amazing" Sentiment

73%